Welcome to assessment system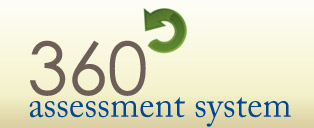 01462 896 959

sales@360system.co.uk
Get Started Today
BASIC Plan
All the essentials to get you started for FREE.
PRO Plan
Customised for your organisation
Enterprise Plan
The ASL Performance Management Module offers employee performance appraisal and 360 degree feedback modules in one user-friendly Web-based system. Our Performance Management system is a fully-automated, web-based feedback tool for 360-degree surveys. It is also a customisable portal for administering your 360 degree leadership assessments online. Every aspect from the notification to the participants and raters, to the issuance of reminders, and publication of online, real-time performance feedback reports is automated. By removing time-consuming tasks, increasing the integrity of the data and making the administration process easier, you achieve significant savings from your current process.

Assessment system designed and developed
by

Use your database/excel spread sheet for 360 degree questions, rater and competencies or
Have Admin access to the portal to create a 360 degree assessment
Brand web site with your company name and logo
Determine relationship labels
Host the website on your network or at our hosting centre
Send invitations to all 360 degree assessment participants
Send reminders to 360 degree assessment participants and raters
Password-protected system ensures data integrity and security
Real-time Online 360 Degree Reporting
Full customisation of Reports
Real-time online reports on an individual participant, or group(s) reports
Additional logic, rules, processes and reports can be customised.