PR System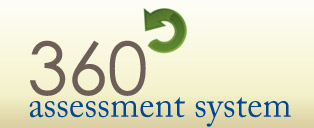 01462 896 959

sales@360system.co.uk
Get Started Today
BASIC Plan
All the essentials to get you started for FREE.
PRO Plan
Customised for your organisation
Enterprise Plan
The single most difficult task organisations face in the 360 feedback(s) or multi-rater assessment process is the complexity of the administration, follow up and reporting of the employee assessment. Our Web based performance management system software not only automates the review process but also takes out the complexity of the administration. Our Web solution is a full-featured Web-based performance management tool, focuing on ease of use, minimal training, encouraging employee review completion and offering the flexibility to perform tasks from anywhere in the world. ASL performance management(, that) is not only powerful and flexible, but affordable even for very small organisations.

Assessment system designed and developed
by

Use your database/excel spread sheet for 360 degree questions, rater and competencies or
Have Admin access to the portal to create a 360 degree assessment
Brand web site with your company name and logo
Determine relationship labels
Host the website on your network or at our hosting centre
Send invitations to all 360 degree assessment participants
Send reminders to 360 degree assessment participants and raters
Password-protected system ensures data integrity and security
Real-time Online 360 Degree Reporting
Full customisation of Reports
Real-time online reports on an individual participant, or group(s) reports
Additional logic, rules, processes and reports can be customised.