Demo 360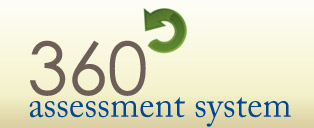 01462 896 959

sales@360system.co.uk
Get Started Today
BASIC Plan
All the essentials to get you started for FREE.
PRO Plan
Customised for your organisation
Enterprise Plan
To arrange for a no obligation, free, demonstration of our 360 assessment system, please contact us on line at www.aptechsystem.com or call us on +44 (0) 1462 896959. We will then arrange an online demonstration at a convenient time to suit you. From the moment we issue you with a unique access code to our host site, you will have full access to try out our user friendly, market leading system.

Assessment system designed and developed
by

The 360system will seamlessly guide you through the entire process from entering candidates and setting up your questionnaire, through to report generation.
Firstly, decide on the raters (Demo 360 limited to three) you wish to participate in the assessment. Once all their details, including e-mail addresses and parameters have been entered, the 360 system will effortlessly do the rest. The raters will be e-mailed with the assessment, and invited to fill in the same questionnaire as that of the candidate, with provision for free text comments.
The 360 system allows the manager to monitor the progress of the assessment having set the start and finish dates. Upon completion of the assessment, a comprehensive report is generated at the click of a button.